Sinoceras
A straight-coned nautiloid. Note the gently curving septae and the siphuncle passing lengthwise through the center.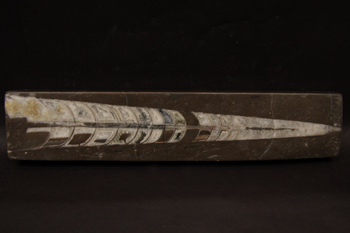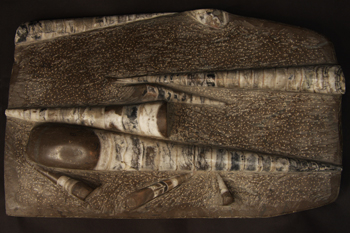 Middle Ordovician, China
Size: 27 x 6cm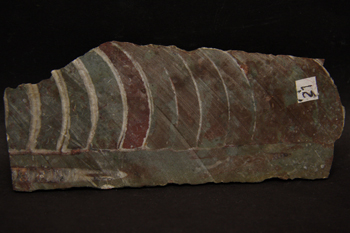 Dideroceras endocylindricum (Yu)
Ordovician
China
Size: 16cm




Lituites
Lituites was a primitive nautiloid unique to Eurasia. It had juvenile chambers, which were rolled into a plane spiral giving it a shape like a horn. It is found at the base of the Middle Ordovician succession in South China and Xinxiang.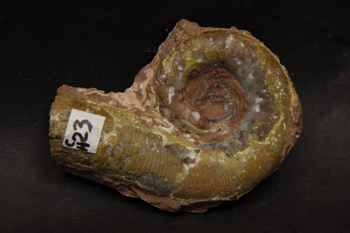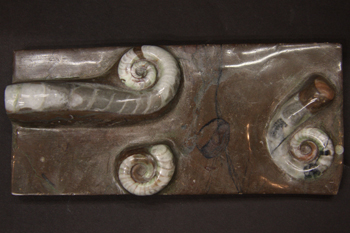 Lituites
Middle Ordovician, China
Size: (Upper) 2cm / (Lower) 8 x 5cm