Welcome Back!
We are now open to public again and restore our usual opening hours on Mon to Fri from 1 to 6pm.
In the interest of public health, visitors to our museum are still required to observe the following precautionary health measures: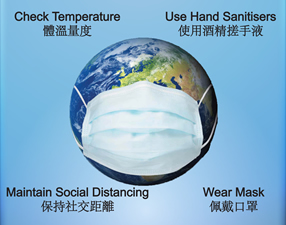 We will review the situation and adjust relevant preventive measures as and when necessary.
Our past exhibition resources continue to be available online; you are most welcome to visit as follows:
Mineral Collections in Hong Kong
Sotheby's Jewellery meets our Mineral and Rock Collection
Thank you for your co-operation and we welcoming you back to an enjoyable visit to our museum!