1. 160 million years ago - Break-up of Gondwana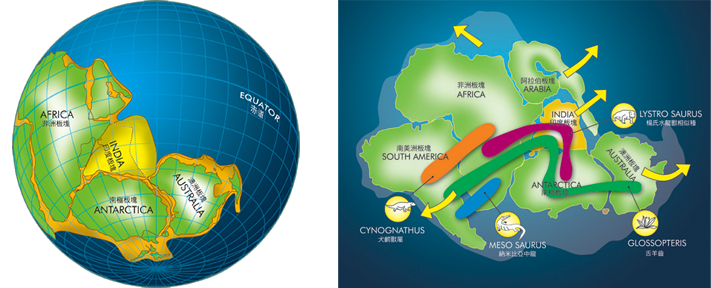 India was once part of Gondwana, a super-continent that included Australia, Antarctica, Africa, South America and even parts of South China. Ca. 160 Million Years ago plate tectonic processes caused Gondwana to break apart.

Geologists today can "reconstruct" the Gondwana puzzle by matching rocks and fossils common to the now widely dispersed continental fragments.